Home » Arts
Sustainable Art Challenge promotes enviro awareness through creativity in Bay of Plenty
Submitted by Charlotte on June 15, 2016 – 4:00 am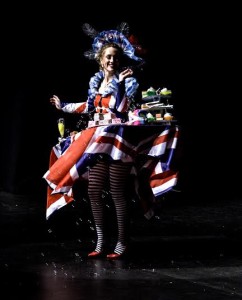 Being creative is something many of us enjoy.  Living sustainably and minimising our impact on the environment is both an ideal and a challenge.  Raising awareness of our impact on the environment and finding a creative way to disseminate this message, prompted the establishment of the Sustainable Art Challenge.
The Sustainable Art Challenge, brought to you by Envirohub BOP, combines people's passion for creativity, with their love for the environment.  The 2016 3rd annual Challenge is open to western Bay of Plenty Intermediate, Secondary, Tertiary students and Adults. Categories are: Trash to Fash, Photography, Short movies and Up-Cycled Junk.
The Sustainable Art Challenge key objective is to promote awareness of environmental issues through the medium of art.  This is achieved through participants:
Learning about the consequences of wasted materials going to landfill.
Using their creativity to come up with innovative ways to reduce impacts on their environment.
Learning to express themselves through their art.
Being inspired by others' entries.
Experiencing what it is like to see their piece of art showcased in a public gallery and at an awards night.
The Challenge involves a 3 day exhibition at Baycourt Community and Arts Centre, from the Friday 1st July to the Sunday 3rdJuly.
The awards ceremony will feature an art auction and the live Trash to Fash show. The entries will be judged by a panel of local artists and sustainability experts:
Anton Steel – Writer/Director of 'The Z-Nail Gang' movie.
Jo Wills – Development Manager, Sustainability Options & Chair of SmartGrowth Environmental & Sustainability Forum.
Kerry Funnell – Lecturer, Fashion and Design, Waiariki Bay of Plenty Polytechnic.
Shawn Rolton – Director, Pushing up Pixels.
Simone Anderson – Director, The Incubator.
The winners will have their artwork displayed at Creative Tauranga Gallery from 5th to 25th July 2016.
We have already received some exciting entries to our 'Trash to Fash' category, some awesome looking 'Upcycled Junk', and the promise of some beautiful and inspiring photographs and movies to come.
The Sustainable Art Challenge is one of many projects run by Envirohub BOP. Visit the Sustainable Backyards page at www.envirohub.org.nz for more event details and to download the registration form.
For more information on the challenge, awards and to organise interviews with students please contact:
sarah@envirohub.org.nz, 07 578 6664.
GD Star Rating
loading...
GD Star Rating
loading...
Tags: Bay of Plenty, sustainable art