Home » Youth
New career mentoring programme supports and inspires future female leaders
Submitted by Charlotte on June 17, 2016 – 4:00 am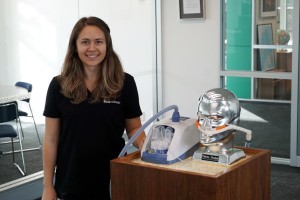 On the 16th June, Professionelle will launch its inaugural mentoring programme, which will empower young career-driven women to tackle challenges and take advantage of opportunities with confidence.
Intended to be accessible to young women at any stage of their career, whether they are starting out, transitioning into a different industry or simply in need of guidance, Professionelle has worked with sponsors and other organisations to offer the programme at an affordable level.
"Research shows that having mentors and a strong professional network are key factors in women's career success," says Professionelle's mentorship chair Amanda Clinton. "Through our mentoring programme, I hope to see young women empowered to tackle challenges and feel confident in doing so, knowing that they have a lot of support around them."
The group programme will connect up to five mentees with each trained mentor, allowing mentees to discuss their career goals and challenges in a supportive environment, and have access to guidance and advice from a range of successful, senior business women.

"By joining Professionelle's mentoring programme, I'm investing in my future," says mentee Rachel Miller, Product Development Engineer at Fisher & Paykel Healthcare Ltd. "Coming from a male-dominated industry, with few females in senior roles, I know that senior female mentors will help me to grow. I'm looking forward to connecting with women at similar stages in their careers, and learning from their experiences."
Mentor Claire Neville, Northern Regional Operations Manager for NZ Bus, is looking forward to helping other women navigate their careers.
"Inspiring self confidence in someone so they achieve more than they thought possible is one of the greatest gifts," she says. "Only by supporting one another, can we truly propel women forward in business. In the journey towards greater gender balance at governance level, women need to cheer each other on, truly have each other's backs and share our learnings with intention."
The launch event on the 16th will include a seminar on how to get the most out of mentoring, before groups are formed based on mentor preference and programme goals. Throughout the year, mentors and mentees will attend 10 sessions, followed by a celebration event at the conclusion of the programme.
Initially, Professionelle found the reluctance of some businesses to invest in their young female staff member's professional development by putting them through the programme concerning, especially given its low cost.
The programme has since sold out, proving that when the right support is available, young Kiwi women are driven to get ahead. Professionelle are thrilled to be working with female staff from some of New Zealand's most influential businesses, such as Air New Zealand and sponsors Simpson Grierson, and hope that as its popularity grows, more and more businesses will get involved.  
Professionelle has a strong track record spanning nine years of connecting and supporting women professionally, and are taking details for their next mentoring programme. To register your interest, please email info@professionelle.co.nz.
For more information, visit professionelle.org.nz.
GD Star Rating
loading...
GD Star Rating
loading...
Tags: Business, young women, Youth