Home » Featured, Happiness
Kiwi 'Happiness Is' project encourages people to send in photos
Submitted by Charlotte on July 11, 2016 – 9:23 am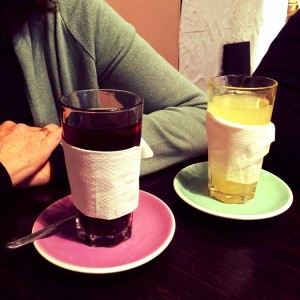 A New Zealand life coach is challenging people to send in snaps of things that make them happy. Helen Duyvestyn has set up the Happiness Is project.
Some words from Helen:
Focusing on the things that make us happy – helps to – well – make us happy. It's about savouring the moment. It's about amplifying the good times and making them last and being more in the present moment. It involves the concepts of giving thanks and feeling grateful, with benefits going well beyond just making you feel happy – but also extending to improvements in physical health, boosting your immune function and reducing inflammation. It fits into one of the fundamental Five Ways of Well-being and the Mental Health Foundation of New Zealand supports it. There is even an apple app collecting data on this subject for research which you can participate in.
With all the information above I decided to put a project together – which largely incorporates the above concepts. Of course we can't capture all the moments that give us joy and make us smile (and we wouldn't want to!) but there are some moments during the day where you can easily snap a quick pic of the moment – a moment in time for you to savour.
Over the next 30 days (everyday if you wish!!) – take a photo which to you represents happiness – share it on Instagram with: #onelifehappinessis, send the photo to: onelifenz@mail.com with the subject line "Happiness Is", or private message it or share it to the One Life Facebook Page. I'll chose at least one photo a day to post on this page – I want to flood this with images of what makes you happy – and encourage you to take a moment enjoy what you already have in your life to be thankful for.
Happy Snapping!
#thingsthatbringyoujoy #thingswhichbringyoujoy #happinessis #onelifehappinessis
GD Star Rating
loading...
GD Star Rating
loading...
Tags: Happiness