Home » Environment
NZ's largest litter clean up is set to take place from September 12-18th.
Submitted by Charlotte on August 9, 2016 – 4:00 am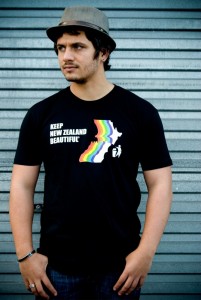 Registrations are now open for Keep New Zealand Beautiful's annual clean up week. Taking place in September each year this is the biggest national clean up initiative to take place on the calendar in New Zealand.
Year on year Clean Up Week is gaining more traction, with more and more New Zealander's adopting the Be A Tidy Kiwi philosophy and signing up their school, workplace, organisation, family or friends to take part. Over the one week period more than 610 events happened last year at every type of place imaginable – including beaches, streams, rivers, waterways, parks, recreation areas, highways and town centres.
Heather Saunderson, CEO of Keep NZ Beautiful, said that last year over 43,000 passionate volunteers from more than 100 different areas across the country did their bit to keep their local community beautiful. She said "as the leading anti-litter organisation in New Zealand Keep NZ Beautiful are driven to continue to grow this event even further this year."
Clean up events can be registered to happen in any corner of New Zealand at any time between September 12 to September 18th. Keep New Zealand Beautiful will arrange to send you everything you need to ensure your event is a success. This includes rubbish and recycling bags, gloves, health and safety guidelines, volunteer registration forms and much more.
Primary schools are encouraged to download the free "Tidy Kiwi" story and lesson plan Keep NZ Beautiful have developed and to teach students about the impact litter has on the environment as we lead in to Clean Up Week. Following the lesson students are encouraged to take part in a clean up of their school, or local area with their classroom. Keep NZ Beautiful has Tidy Kiwi stickers and participation certificates to send out to the first registered schools taking part.
Keep New Zealand Beautiful Clean-Up Week's central aim is to increase community participation of all kinds, but also addresses issues of sustainability, environment, health, crime and social inclusion. They work in partnership with government bodies to deliver on sustainable and environmental initiatives.
To register an event and receive your free clean up kit see www.knzb.org.nz/cleanupweek.
For more information about registering an event please email cleanup@knzb.org.nz.
GD Star Rating
loading...
GD Star Rating
loading...
Tags: KNZB Week