Home » Happiness
Editor's Pick: Goodies of 2011
Submitted by Charlotte on December 26, 2011 – 9:04 pm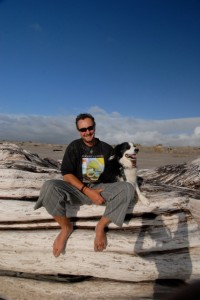 As we head towards 2012 I couldn't resist doing a 'fly-by' of this year's amazing collection of positive news articles.  Some stood out for me personally as incredibly heart-warming and touching.  So here they are, my favorites (though there are so many articles I haven't listed here that were also mega-amazing).  Enjoy them and thanks for tuning into my 'baby' Happyzine.
Charlotte Squire
Editor.
January -
Kapiti Coast's Green Street Competition – Four Streets, One Prize – the Blog
365 Days of Fun and Chillaxation – Blog 271 – Line Dancing for Beginners
20% by 2020: Growers Drive Campaign to Turn New Zealand's Vineyards Organic
The World is Your Canvas – Karamea's Rongo Backpackers Where Self-Sufficiency Meets Creativity
February - 
Ekodo: A Thousand Years of Bliss
365 Days of Fun and Chillaxation – 297 – Gratitude at Waikoropupu
Wind Power, Zero Energy Homes, Power Conservation and Local Production Hailed As A Great Mix in New Zealand Green Energy Challenge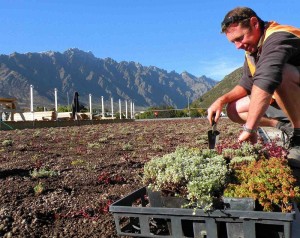 March -
Using Our Spiritual Power to Balance World Chaos
Primary School Becomes First in New Zealand to Wear a Green Roof
April -
Kāpiti Coast's Greenest Street: Growing the future
Eco-Jeweller Nick Feint – Saving the Planet One Wine Bottle at a Time
ReGeneration Roadie Blog#4 – Free Hugs and Happiness
May -
Shining Light, Shaky Ground: a Poet's Pilgrimage Through Te Wai Pounamu
 Eco-Artist Sarah Turner's Recycled Bottle Sculpture Campaigns for 'A World Without Bottles'
100 Free Fruit Trees for Auckland Schools: A Community Project from the Mount Eden Village People
June -
The Reality of Oil… and the Power of Hands
From a Stuffy LA Airport – By Johny O'Donnell
July -
Generation Zero Invites You To 'Cheer Up Bob!'
Soften the F Up – The Successful Plan to Challenge Young Men's Perception of a 'Real Man' in Aussie
The Victory School Success Story
LOVE TO WRITE?  CHECK OUT THE HAPPYZINE NEW YEAR'S POSITIVE WRITING COURSE – FOR WORLD-CHANGING WRITERS!
August -
Carrotmob: What a Nifty Idea …
Local Food Self-Reliance: Sexy
Feeding the Family With 95% Locally Sourced Food – by Anna Lakeman
Our Accidental Community – by Tricia Curtis
September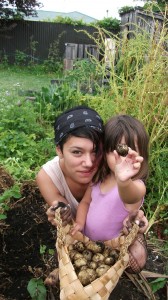 -
International Hopebuilding News: German Mother of Five Who Created Power Company Wins Environmental Prize
'Flash mob' Meditations Awaken Public Interest in UK
Hand Over a Hundy: Leaving Food Growing Knowledge to the Next Generation, in Aotearoa
Building Community, Helping the Honey Bees With 'Project Sunshine'
October -
Chickweed. A star in the garden – by Tricia Curtis
Take it Personally – Let Great Change Come from the Tauranga Oil Spill
November -
New Time Bank in Wellington South – by Hannah Mackintosh
Spring Time In Wellington, a Christchurch 'Refugee' Admires Silverbeet on Lambton Quay
Check Out the Lyttelton Timebank – 'Back to the Future'
December -
NZ Gardener Celebrates Nation's Green Heroes
Keep calm and carry on – the return to Christchurch
The miraculous powers of stinging nettle … by Tricia Curtis
Letter to the Editor: Fun, Romantic Car Free Sunday
GD Star Rating
loading...
GD Star Rating
loading...
Tags: best of